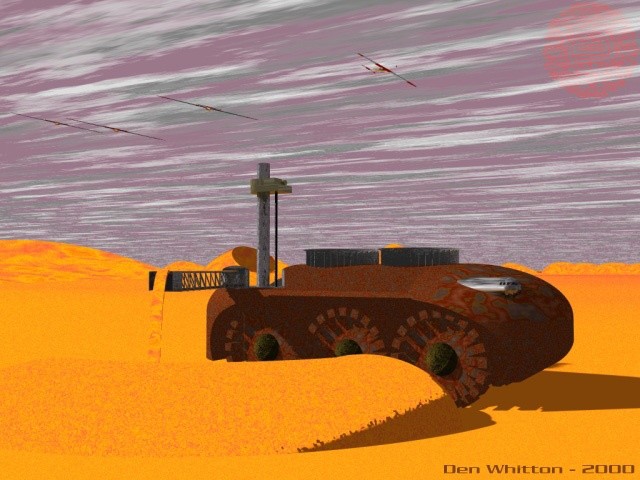 Water Pirate

On a world with no free oxygen or surface water, a rogue driller looks for water in the oxide sands.
The local government, who control the water and oxygen, call him a pirate.
For the nomads he is a source of cheap water. 3 nomads in their Pasi gliders
circle overhead, their clan colours showing the the wings.
Prev
Next
Up